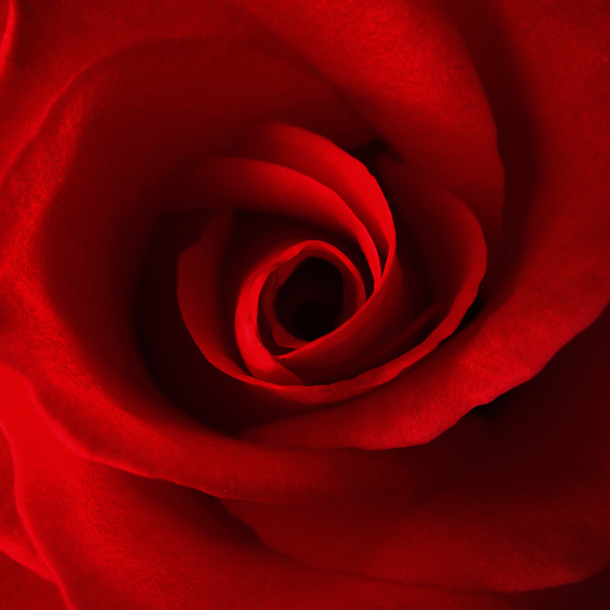 The War of the Roses
An episodic 10 part mini drama in the life of Broadway props and the people who love them.
The following thread is real, edited to protect, but published to entertain.
---
From: (irate tour guy)
To: (my supervisor)
Today I received an invoice for one new heavy duty Red Rose Bouquet that (name withheld) ordered.
I am well aware of the fact that specialty items take time and are therefore more expensive than you would expect. This invoice is for $875.00.
That is insulting and a joke.  How do they have the nerve to send that bill – let alone to a client who already spends a lot of money with them.  Am I crazy? Are they crazy?  Should I go in to the prop building business – cause I know I can build that bouquet for under $100.
Anyway, before I simply pay them – I thought I should voice my concern with you –
What do you think?
---
From: (my supervisor)
To: Jennie
Shall we enlighten (tour guy)? Explain to him why things cost as they do or just tell him to pay the blasted bill?  The cost for the roses is still the same as it was 3 years ago when we did it the first time.  Let me know what you think before I open mouth. I know… maybe he should make a bunch for us for $100.  Then every day when it breaks the props guys can take it down to his office, he can fix them during the show and give 'em back to the props.  Ok, ok, just dreaming.
---
From: Jennie
To: (my supervisor)
No problem at all. Please tell (name withheld) that I, in no way, intended to insult him and he should return the bouquet and tear up the bill.
I'll even help him out with his start in the prop business by explaining to him what he, in his years of experience, probably already knows.
The extra large premium roses alone cost over 100.00 ($107.00 to be exact – without tax.)
Add the cost of the greenery, baby's breath, and double face satin ribbon.
We wont discuss the wire, glue and floral tape because we know for a fact that those things are free when you walk into a store.
Unless you have all those things just lying around, go shop all those items. Log your hours. Or pay someone else to do it.
Go back to the shop and individually reinforce every single flower. (Cant have any embarrassing moments during the bouquet toss & catch, because we know it will be grabbed by the flower heads).
Now wire each flower in pairs of two so they never slip out of the bouquet.
Now wire each pair of two into four. Follow up by wiring those groups into one solid mass.
Build it into a shape that looks like a soft triangular presentation bouquet that fits nicely in the crook of the arm (it shouldn't look like an idiot grabbed 18 roses into a bunch and tied it with a rubber band).
Test it to see if any of the stems move and that the flower heads are secure. Being tossed each night over the heads of the audience, we know it's a flying liability.
Now do exactly the same procedure over again with the baby's breath and ferns.
Be sure to wire the entire configuration together so that it stays looking exactly like the day you built it. The last one the company ordered was 3 years ago – not too bad for the nightly abuse it takes. Yes, the price has remained the same as the original production because of loyalty.
Now start on the satin bow. Measure and cut your fabric. Machine sew every one of the loops. I believe there are 36 loops in total.
While layering up the bow, hand stitch (with a leather makers needle and a pair of pliers) every set of loops to every other set of loops because we cant have it falling apart if an actor tosses or catches it by the one of the loops of the bow.
Now secure hand stitch the hanging ribbons and the puffy bow to the stems.
Fray-check all the ribbon edges.
Last but not least, wire the lower part of the stems together so that they don't spread out over time and poke anybody during the toss, and then cover with floral tape it to hide the wire.
The paperwork, shipping and handling usually doesn't take more than an hour or so, but of course, I don't get paid for office work.
So, if (tour guy) can do this for under 100 bucks, I say Amen and good luck.
If I weren't shocked by his naiveté, I'd think I deserved an apology.
---
From: (another prop person cc'd on the thread)
To: Jennie
You go girl !!!!! I couldn't have said it better. You only charge $875 for all that work? Time for a price increase, or maybe an a-hole surcharge.
---
From: (my supervisor)
To: (tour guy)
You are not crazy.  You are just new to the Company and not an originating Company Manager. At times like this I ask, "What is the one bit of information that once revealed will cause all of this to make sense?  Let's look and see…
I do not doubt that you can make a bouquet for $100.00.  I am sending you the instructions as to how the bouquet is made. (Instructions inserted.) You might want to reconsider your bid once you understand just how much work goes into what appears to be "a simple prop".   Let me know when you open that prop shop.
I'm always looking for a competitive vendor and with your low labor rates your shop might do well.  It all depends on the quality of your product. You know the old saying "Good, Fast, Cheap. Pick any 2".  Remember, I am going to demand that the props you build are low maintenance and long lasting.
The $875.00 roses have lasted over 800 performances, plus the traveling, rehearsals, and general handling wear and tear, right?  Never having the bouquet disintegrate as it flies over the orchestra rail, not having to reattach rose heads during an already lengthy work call, not having petals or baby's breath or ribbons left onstage in the next scene, never reading about rose bouquets in the show reports; all priceless. Well not exactly priceless; about a dollar a show. Paying the same price that we paid over 4 years ago is a credit to the vendor's loyalty to us as the customer.  The roses alone are over $100, plus the rent, the gas it takes to fill the minivan, the living wage and health insurance. All expenses that factor into a professional prop maker's pricing.
The implication in your e-mail is that I am crazy, or worse, that I am not being responsible with the monies spent in my department. I doubt that was your real intent. My job is to maintain the show at the quality of an Opening Night performance; at all companies, at all times.  Unless otherwise instructed by my employer.  "Opening Night Quality at Every Performance".  That's what I provide and recreate with each company.
I understand that the show package is being sold.  Since 'we' will not reap the benefits of having great roses for another 2 years perhaps the question is "May we get some cheapo roses to pass off with the package?"  And that my dear is an entirely different question.
It is my understanding that the overseas investor is purchasing our product which includes our quality items.  If that's not the premise we're working under, you or someone might want to clue me into our latest newest premise.
So if you still feel that the roses cost too much, return them to Moonboots and destroy the invoice.  Not a problem.  If what you really want is a cheapo substitute to send along with the package, let me know and I'll see if we can round up something for only $100.00.  The rose buds will never be as beautiful however.  Oh yeah, can you hurry up with a reply?  We wouldn't want to be under any time constraints to get these flowers to you.
That's all I can think about Roses today. I'm at the show. With Wednesday being our busy day, I will not read e-mail until Thursday, so will speak with you again at that time.  I hope all is going well and that I see you all before you shove off for the tour.
---
From: (tour guy)
To: (my supervisor)
I really appreciate your lengthy and complete answer to my mad raving about the costs of things.  I understand all that you say – Still, it is hard to justify in my mind the $875.00. Fortunately, my mind doesn't matter. I will pay the Moonboots bill on Saturday. I had no intent on insulting anyone – I am sorry if I did – I will handle the invoice.
Clearly, we have both spent more time than is necessary on my passing madness of an e-mail.
xxoo
(tour guy)
---
From: (my supervisor)
To: Jennie
Now I get little kisses and huggies! Go figure.
---
To: (my supervisor)
From: Jennie
You can't make this stuff up. I love it.
The war of the Roses, an episodic mini drama in the life of Broadway props and the people who love them.
I can hardly wait till you start producing     xoxo jennie
---
 To: Jennie
From: (my supervisor)
We could put all these e-mails together and create for publication, "The war of the Roses, an episodic mini drama in the life of Broadway props and the people who love them."
Prop folks around the world will shake their heads in understanding and be amazed that this stuff happens not only in their worlds but also 'at the top'.
That's it for now.
Over & Out