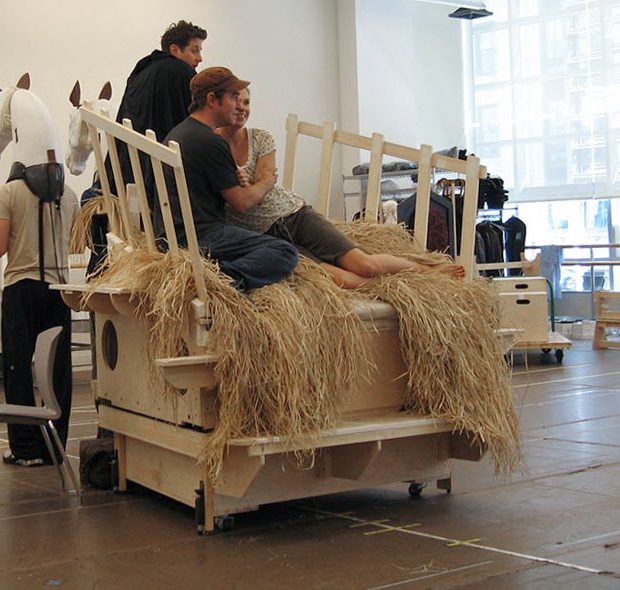 A blanket of hay
How to make a simple pile of hay
The challenge:
Ulla pops out from under the pile of hay.
As they cavorted, the hay had to stay in the cart.
It had to be hypo-allergenic.
It had to be fire retardant.
It could not attract vermin.
It needed to look and behave like real hay.
The Solution:
Successive rows of strung and knotted raffia strands, a strong organic fiber with no intrinsic food value, were stitched onto a fortified blanket of burlap and jute. The all natural piece was then thoroughly flame retarded. It was as comfortable to perform in as any "hay" could be.